Sign in
Tip from find-more-books.com
Search tools
Latest news
---
Sorting...
1
ISBN: 1425510221
Lincoln & Other Poems, by Edwin Markham. Author :Michigan Historical Reprint Series 9781425510220 1425510221
2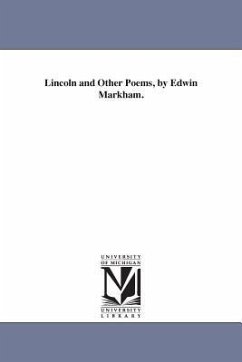 ISBN: 9781425510220
[ED: Taschenbuch], [PU: UNIV OF MICHIGAN LIB], Versandfertig in über 4 Wochen, Neuware, gewerbliches Angebot
3
Paperback, [PU: University of Michigan Library], History Of The Americas
---
Details of the book - Lincoln and Other Poems, by Edwin Markham.

EAN (ISBN-13): 9781425510220
ISBN (ISBN-10): 1425510221
Paperback
Publishing year: 2006
Publisher: BERTRAMS PRINT ON DEMAND
Weight: 0,200 kg
Language: eng/Englisch
Book in our database since 2007-01-28T02:37:59-05:00 (New York)
Detail page last modified on 2018-01-22T04:13:52-05:00 (New York)
ISBN/EAN: 9781425510220
ISBN - alternate spelling:
1-4255-1022-1, 978-1-4255-1022-0
---
More/other books that might be very similar to this book
---
< to archive...
---