Sign in
Tip from find-more-books.com
Search tools
Latest news
---
Sorting...
1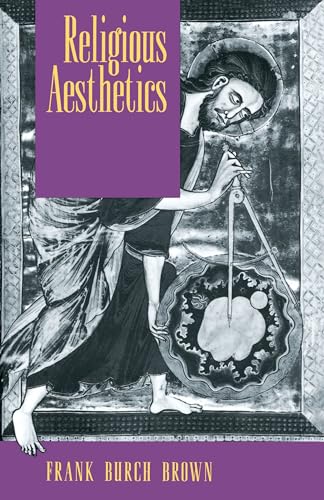 1993, ISBN: 0691024723
[EAN: 9780691024721], New book, [PU: Princeton University Press], New Book. Shipped from UK. THIS BOOK IS PRINTED ON DEMAND. Established seller since 2000., Books
2
ISBN: 0691024723
Religious Aesthetics ab 53.99 € als Taschenbuch: A Theological Study of Making and Meaning. Aus dem Bereich: Bücher, Taschenbücher, Geist & Wissen, Princeton University Press
3
1993
Princeton University Press, 1993-04-19. Paperback. Good., Princeton University Press, 1993-04-19, 2.5
4
1993, ISBN: 9780691024721
Paper Back, Gebraucht, guter Zustand, Used-Good, [PU: Princeton University Press]
5
---
1As some platforms do not transmit shipping conditions to us and these may depend on the country of delivery, the purchase price, the weight and size of the item, a possible membership of the platform, a direct delivery by the platform or via a third-party provider (Marketplace), etc., it is possible that the shipping costs indicated by find-more-books.com / find-more-books.com do not correspond to those of the offering platform.
In this groundbreaking work, Brown shows how aesthetics, no less than ethics, can play a central role in the study of religion and in the practice of theology. "An important book, wide ranging, often very witty . . . showing an impressive grasp of the current state of aesthetics and possible new directions".--Nick McAdoo, British Journal of Aesthetics.
Details of the book - Religious Aesthetics

EAN (ISBN-13): 9780691024721
ISBN (ISBN-10): 0691024723
Paperback
Publishing year: 1993
Publisher: Princeton University Press
243 Pages
Weight: 0,327 kg
Language: eng/Englisch
Book in our database since 2007-11-11T01:08:13-05:00 (New York)
Detail page last modified on 2022-03-03T18:45:23-05:00 (New York)
ISBN/EAN: 0691024723
ISBN - alternate spelling:
0-691-02472-3, 978-0-691-02472-1
---
< to archive...
---